Google Play Games is a module software for Android devices to run mobile games on it. Without this application, the Android Games don't work. A few months ago, Google announced the launch of this application (Google Play Games) for Microsoft Windows users. At last, they released the beta version of the software. This is available for a limited number of users who subscribed to the early released version. Recently they started to send mail to the subscriber to get the beta version to use it.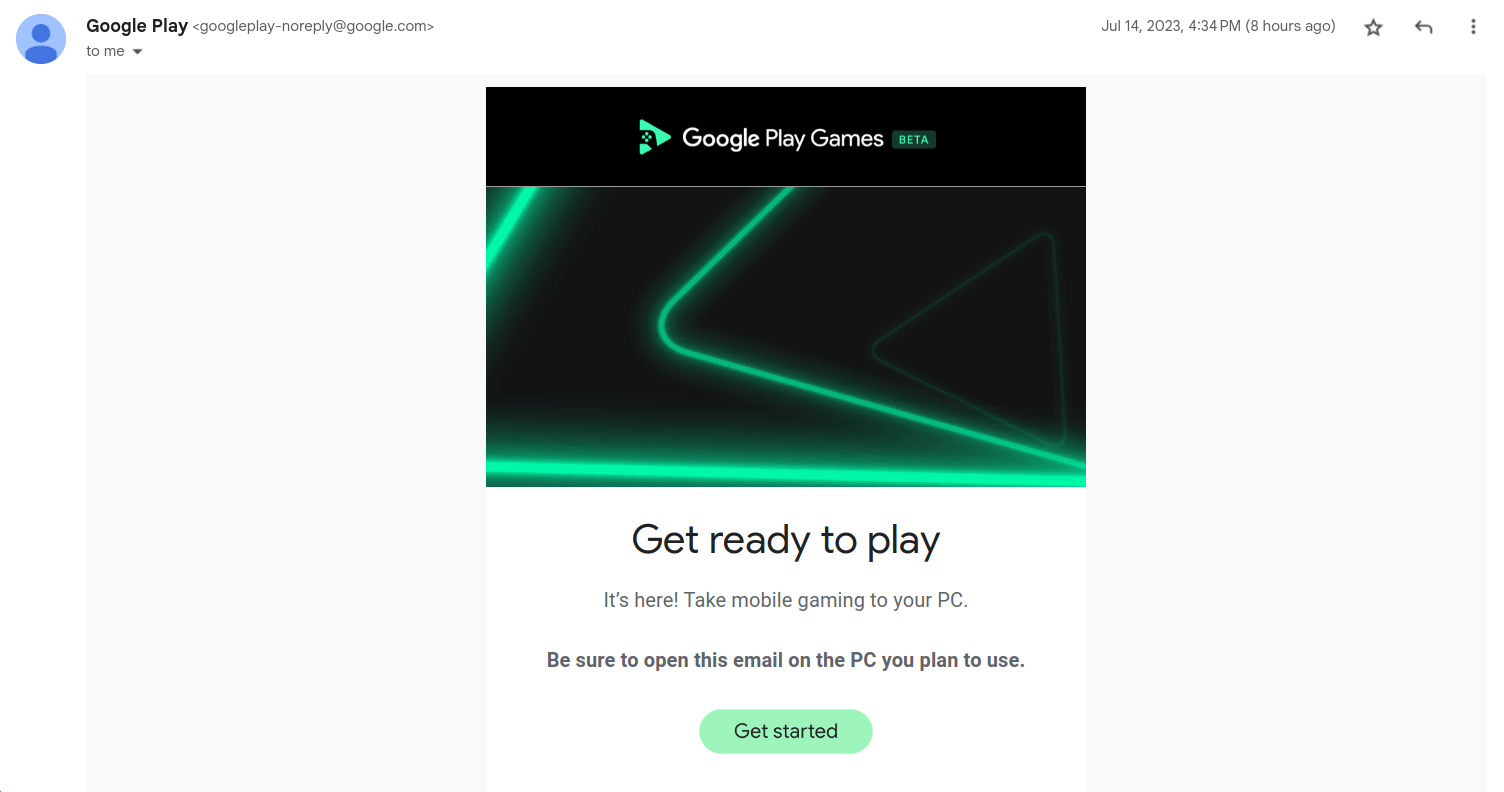 It's mandatory to sign in with the subscribed email address while downloading the software.
Here are the minimum requirements to run this software on a PC (obviously a Windows machine)
OS: Windows 10 (v2004)
Storage: Solid state drive (SSD) with 10 GB of available storage space
Graphics: Intel® UHD Graphics 630 GPU or comparable
Processor: 4 CPU physical cores (some games require an Intel CPU)
Memory: 8 GB of RAM
Windows admin account
Hardware virtualization must be turned on
Installation Guide for Google Play Games Beta on PC: Click here
Check out the Google Play Games Available Countries by clicking here.