Xiaomi Corporation announced that the board of directors officially approved the establishment of the smart electric vehicle business. The company plans to establish a wholly-owned subsidiary with an initial investment of 10 billion CNY which is estimated to be 100 million US dollars in the next 10 years. Mr Lei Jun, the CEO of the Group, will concurrently serve as the CEO of the smart electric vehicle business.​​​
Xiaomi hopes to use high-quality smart electric vehicles to enable users around the world to enjoy ubiquitous smart life.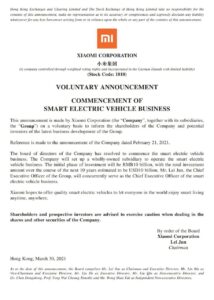 Noticeable points are that Lei Jun will personally lead the team, will make high-quality electric vehicles and it will also for global users.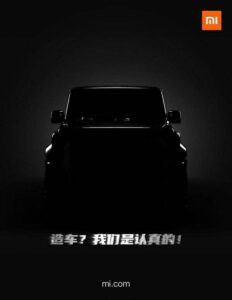 There were already some earlier rumours from a Late Post "China media". The sources that Xiaomi has decided to build a car and regarded it as a strategic decision. A person familiar with the plan said that Xiaomi's car maybe led by Lei Jun, the founder of Xiaomi Group. However, the specific form and path have not yet been determined and there may still be variables.
Then Chinese smartphone maker, Xiaomi officially clarified it as a rumour, though not explicitly denied it. But they gave reports of its entry into the car-making industry. But from the rumour, Chinese smartphone giant Xiaomi's decision to build cars have attracted widespread attention recently.
Xiaomi has 834 car-related patent applications, including more than 96% of invention patents, according to Yicai.com.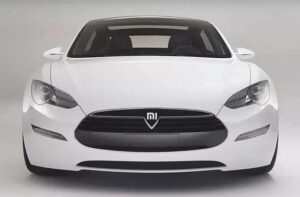 Xiaomi's car is expected to start a project in April. Wang Chuan is in charge, is looking into the auto industry.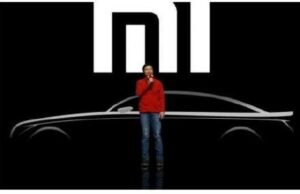 We will found more information at the leftover Xiaomi's Mega Event.